HAGER STUDIOS
Original Handmade Lampwork Glass Beads and Jewelry by
Susan Matych-Hager

Event:

CLASS: Designing with Color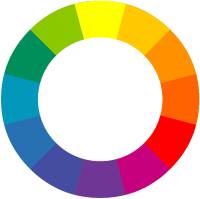 Date: Saturday, August 29, 2009
Time: 11:00am to 1:00pm
Location: The Bead Box
Address: Tecumseh, Michigan
Description:
Bring your problem set of beads—you know, those beads that you keep trying to figure out how in the world you can put it all together?— and we'll explore various ways of creating new designs with them based on using some ideas found in color theories. First, we'll look at some systematic ways of looking at color illustrated with some real-live examples from my own designs. Then, you'll get to play with your beads! I'll be available for coaching, if you want, or I'll just leave you to your own devices if you would prefer. In any event, you will come away with some new ways to think about designing with color. A color wheel will be provided for you to tuck into your purse plus I'll give you a list of resources for furthering your understanding and some exciting interactive websites for future color play. Bring your friends. You'll have plenty of time to play and collaborate. Besides, it's just more fun when you work together!
FOR CLASS REGISTRATION AND ADDITIONAL INFORMATION, contact The Bead Box!
Copyright © 2023 Hager Studios. All Rights Reserved.
Powered by
Web Shop Manager
.